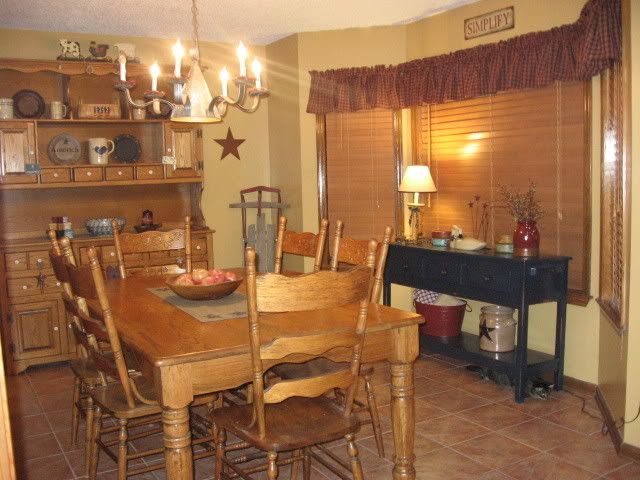 I'd like to invite you into our dining room. We recently gave it a little facelift. We repainted and gave it more of a primitive decor.
Remember the sideboard/buffet my husband made? Here it is after I was able to add the prim touches. I was so happy when this piece of furniture went from dream in my mind's eye to reality. I had always wanted something like this in that bay window. Jason built it for me back in March when he had a week off work. We had a little trouble finding the right shade of navy for it. The first one we tried was a bit too bright. We found this one and loved it. I was really proud of him distressing it, because if you remember, he's really not a distressed furniture kind of guy. I think he likes it now that he sees it that way. I catch him every once in awhile walking in there and just looking around. (He just thinks he doesn't like the distressed prim look).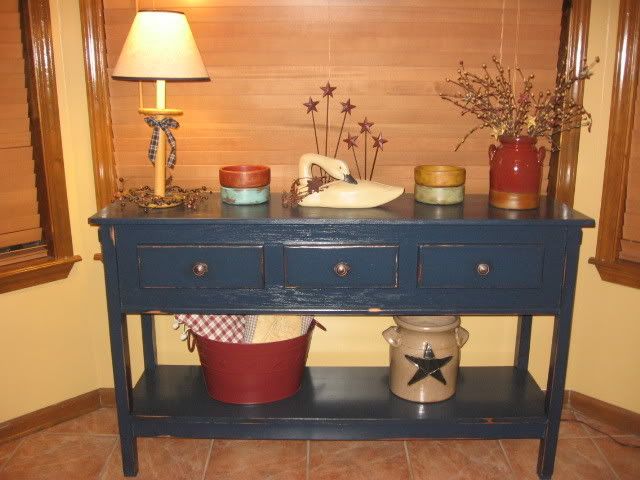 This is the sign made for me by Becca of Folkartfromharbor on ebay. It hangs above the dining room side of the door frame.
I bought the shutters from a vendor out of the Country Sampler magazine about a year ago. They added character to the pass through from the kitchen to the dining room. Jason made the peg board above to coordinate. Then I got to have fun adding all the prim touches!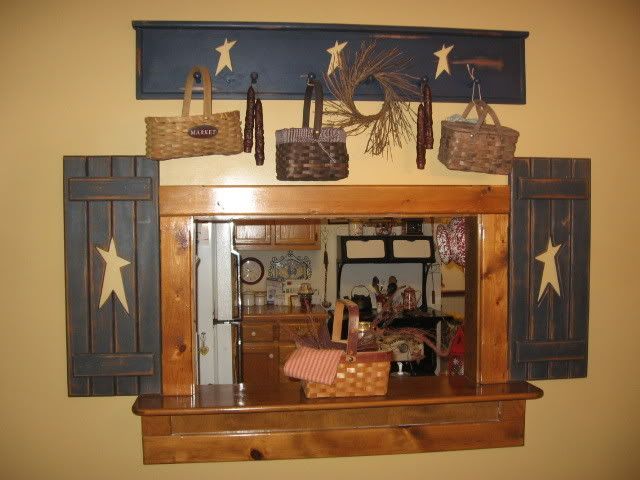 This corner cabinet used to be a medium to dark stained wood. We just gave it an undercoat of barn red, then the navy topcoat, and distressed it to let the red peek through.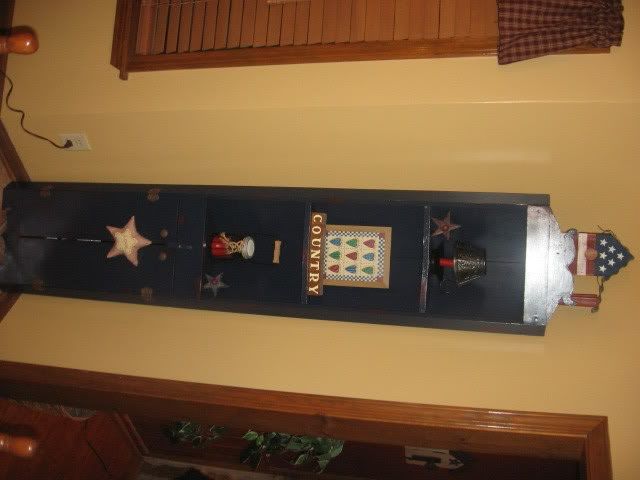 For now, my dining room table arrangement is simply a wooden dough bowl of apples on a table runner. I really would love to locate a larger trencher though.
Here's the hutch. I'm still working on adding primitive touches and accessories as I run across things that I love.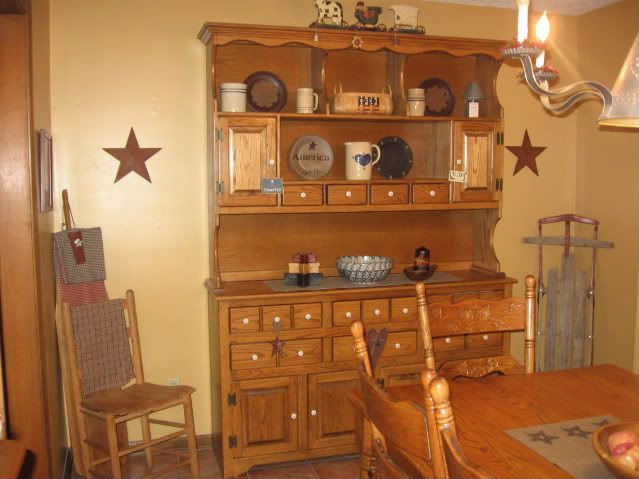 Here's an old sled I rescued from a friend's shed that she was just going to throw away!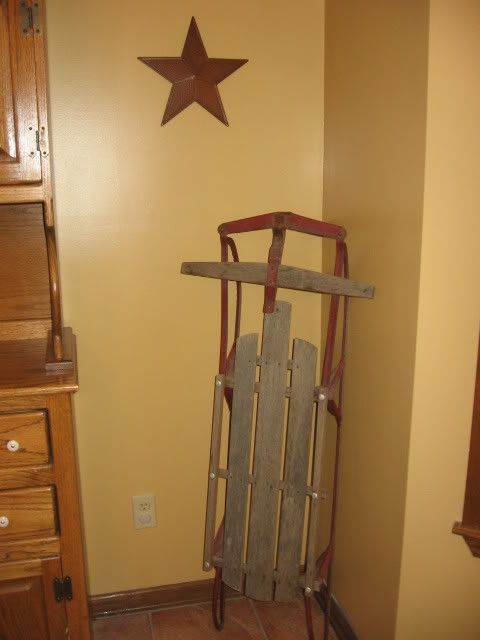 My "homespun corner" houses my great grandmother's old ironing board and an old chair.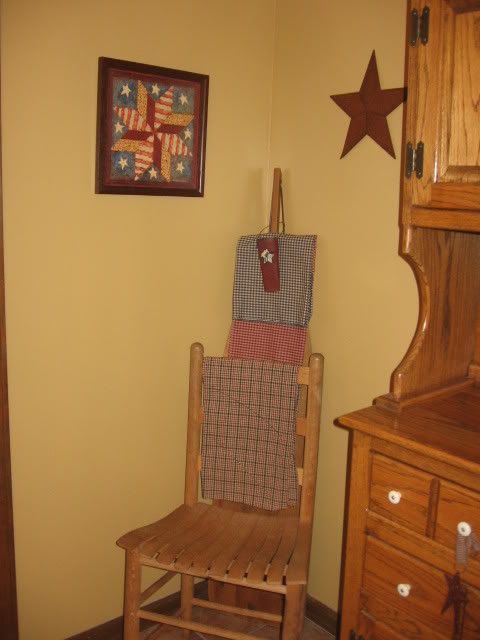 The chandelier was a birthday gift a few years ago.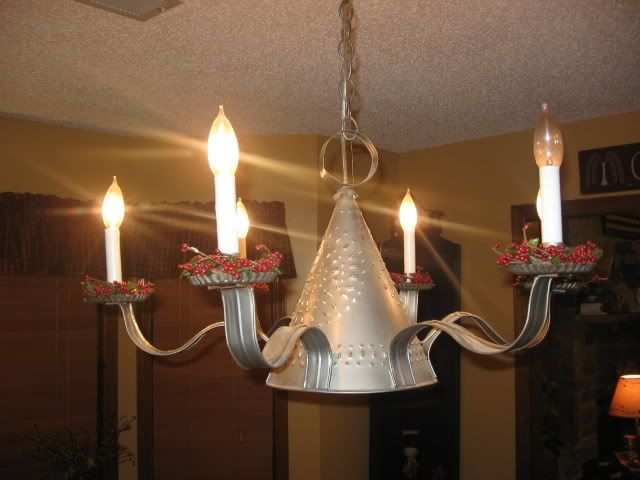 Thanks so much for stopping in to visit. I hope to have pictures real soon to share of our newest project we've been working on...our remodeled sunporch.
Have a great day!