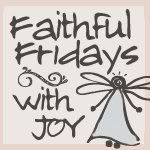 Our country's future is at a crossroad right now. Some people would say that "religion and politics" don't mix. But I disagree. Instead I choose to believe what God's Word says.
As long as our nation keeps God as its foundation and keeps His laws and standards, it will be blessed.
"Blessed is the nation whose God is the Lord, the people He chose for His inheritance."
Psalm 33:12 
God also tells us to choose our leaders wisely. A leader
leads
his people. He is going to lead from what's in his heart and his convictions, from his lifestyle and character. The Bible is full of accounts of the people choosing their leaders, sometimes unwisely, to which they spent years suffering the consequences, and sometimes choosing wisely, to which they enjoyed years of blessings because of their wise choice.
"When the righteous rule, the people rejoice; when the wicked rule, the people groan."

Proverbs 29:2


"Righteousness exalteth a nation, but sin is a reproach to any people."

Proverbs 14:34

In a little less than two weeks, our great country will have the responsibility (and privilege) of choosing our leader. I strongly believe that it's our duty to choose the one that more closely follows God's Word and the laws and guidance given to us in His Word, including the sanctity of life and marriage.
Our family (and thankfully may others I know) are praying for this election……that America chooses wisely so that our nation remains a blessed one. And thankfully, God also gives us a promise of hope if we choose wisely and heed His words, and cast our vote from a Biblical worldview.


"If my people, who are called by my name, will humble themselves and pray and seek my face and turn from their wicked ways, then will I hear from heaven and will forgive their sin and will heal their land."
2 Chronicles 7:14

If you would like to join us for Faithful Friday, you can link with Joy
here
. We would love for you to join us! And thank you for stopping by today! Be sure and check out the other Faithful Friday posts as well. We hope you leave encouraged in your Christian Walk! :)
Have a great weekend!
♥ Tammy ♥