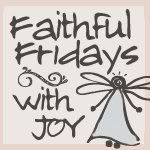 If you're like us, you get discouraged and even disgusted with the content and language in movies these days. I know that we're always on the search for movies that we feel good about our family watching. We want movies that build faith and character and inspire us to live our lives in a way pleasing to God.
I thought I would share some of these. I know we're not the only ones looking for family, faith, character-building, or inspirational movies! (Thanks Susannah for inspiring me to share these)! :)
Some of these movies we have rented from Redbox, some are from Netflix, some we've purchased from our Christian Bookstore (Family Christian or Lifeway), and a few from Walmart as well.
** Subject matter in some of these movies may not be suitable for young children. As the parent, please use your own judgement for what's best and appropriate for your family. ** There are a few on here that contained subjects that we weren't ready for our little one (5 years old) to be exposed to (especially the 180 Movie).
First I'm going to share the ones we've watched. Here they are, in no particular order.......
Upside
What If
The Woodcarver
Gifted Hands
Rust
Abel's Field
October Baby
Courageous
Facing the Giants
Flywheel
Faith Like Potatoes
New Hope
To Save a Life
Fireproof
Seven Days in Utopia
Beware of Christians
One Nation Under God
The Ultimate Gift
Letters to God
Last Ounce of Courage
Home Beyond the Sun
The Grace Card
Safe Harbor
Uncle Nino
Miracle in the Woods
First of May
Lost and Found Family
Sarah's Choice
Escape
Amish Grace
180 Movie
Flag of My Father
The Secrets of Jonathan Sperry
The Perfect Game
Monumental
Island of Grace
A Greater Yes
Love Comes Softly Series
Marriage Retreat
Me Again
The Shunning
Fifth Quarter
Meant to Be
Marriage Retreat
Brother White
In the Blink of an Eye
Beyond Gates of Splendor
End of the Spear
Children of an Lac
Here's a list of some on our list to watch........
Heaven is Waiting
Backroads and Lilies
Disconnect Reconnect
The Last Brickmaker in America
What Katy Did
Accidental Activist
The heart of Texas
Hidden Places
Fallen Race
The Runner from Ravenshead
WWJD
The Miracle of the Cards
Second Chances
Unconditional
Just Where I Belong
Behind the Mask
A Mile in His Shoes
Ring the Bell
Though None Go With Me
Paper Dream
If you know of anymore you'd like to add to the list, please share! :)
It's so nice to watch movies that build up instead of tear down. And it's wonderful to have good things to ponder. :)
Finally, brothers and sisters, whatever is true, whatever is noble, whatever is right, whatever is pure, whatever is lovely, whatever is admirable—if anything is excellent or praiseworthy—think about such things.
Philippians 4:8
***********************************
For more Faithful Friday posts, click on the Faithful Friday button above. Or if you'd like to share a Faithful Friday post, you can also link up with Joy there!
Thanks for stopping by! :)