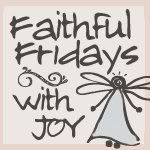 A little book that Joy and I read together this week,
Mary Jones and Her Bible
, really got me to thinking just how much I take the Bible for granted. Most of us probably have several Bibles in our possession. Speaking for our family, I know we even have several different versions as well.
But do we really appreciate them for the treasure they are?
In the book we read,
Mary Jones and Her Bible
, which is a true story by the way, Bibles were in shortage. Mary saves for 6 years (as a child) just to own a Bible of her own, meanwhile traveling to a neighbor's farm to study the Bible (and commit its verses to memory) every weekend. When she was nearing her 16th birthday, she finally has the money saved to purchase a Bible. But the next obstacle is that the closest place that has an order of Bibles is 25 miles away. She walks the 25 miles one way alone over the mountains to purchase her Bible. And that's not the end of the story, Mary is one of many who played an important role in the reprinting of more Bibles across the world through the creation of Bible Societies. She sacrificed much during her life time to help make sure that those that wanted a Bible could have one, and her life was a testimony that she lived out what she learned and commited to memory from the Bible as a Christian. She was loved and admired by many.
This really convicted me. I know that I take the Bible for granted. What if Bibles weren't so readily available? Would I want one so badly that I would be willing to make the sacrifice she made and go to such lengths just to own one? Do I read it often enough so that I have it stored away in my heart? Do I treasure God's Word as much as I should? After all, it
IS
our light in this world of darkness that guides us and leads us down God's path for us.
Thy word is a lamp unto my feet, and a light unto my path.
Psalm 119:105 (KJV)
I hope you'll stop by Joy's blog for more Faithful Friday posts. If you would like to participate, you can link up on her blog
here
.
Have a great weekend! :)
♥ Tammy ♥