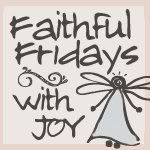 For Christmas, we gave Joy a devotional book and it's just precious and so personal. It's written as love letters from God. As a matter of fact, the name of it is
His Princess (Love Letters from Your King)
. I just love it. Many days Joy reads it aloud to me. Some days she does it alone. And some days I grab it and just read random letters. There are no set dates for each devotional, just pages of love letters on different subjects. It's very uplifting.
The one I want to share with you today is for all of us homemakers out there. I think you're probably like me. Being keeper of your home means so much. As homemakers, we sometimes feel the pressure to do as others do in their homes, or to have what others have in their homes. Maybe we're not always content. But what we must remember is that more than having things, or doing as others do, we need to decorate and adorn our home with love, joy, and memories! So today (for Faithful Friday) I want to share with you what I read (last night). It touched a chord with me and blessed my heart. I hope it does the same for you!
My Princess….Fill Your Home with Peace
I know how hard it is for you to feel content in your home when you're always wanting one more thing to make it the perfect place. I long to give you beautiful things that turn a house into the haven of a home; but My princess, you must first learn to let Me build in you a place of peace and contentment. Do your best to rest in Me and wait for Me, and then I will give you what I know will benefit you the most. I want you to make your home a place that builds relationships and reflects who you are in Me. Remember that your loved ones need you more than any material thing. So decorate your home with joy, fill it with timeless memories, and create a safe place to grow up in Me.
Love, Your King and your Resting Place
Peace I leave with you; My peace I give you; I do not give as the world gives. Do not let your hearts be troubled….. John 14:27 (NIV)
Won't you join us for Faithful Friday? You can link up your post on
Joy's blog, Doodlebug
. Grab the button code (so you can link to her blog) either here on the page at the top of my blog labeled buttons or you can get it on Joy's blog. We want to come visit and read your Faithful Friday post too! And if you just stopped by to read, thank you! Be sure and leave an encouraging comment though! It means so much!
*******************************************************************************************************
I'm also linking up my
strawberry freezer jelly
recipe today with
Lois (Walking on Sunshine)
for Foodie Friend Friday Linky Party. There's always great recipes. Check it out!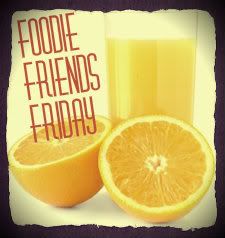 Blessings!
♥ Tammy ♥